Samsung Exynos 7420
14nm Next Generation CPU
The Samsung Exynos 7420 is the first mobile chip in the world which applies the 14nm FinFET technology. Compared to the Snapdragon 810 chip,the power consumption is decreased by 35%. For the dual quad-core seamless cooperation of the A57+A53, the basic frequency reaches 2.1GHz and the performance is increased by 20%. In the deployment of advanced HMP (Heterogeneous Multi-Processing) technology,the core can be deployed intelligently based on the amount of calculation task, and each kind of performance will achieve precise squeezing. In traditional cognition, power consumption, heat generating and performance look like a pair of contradictory objects, but they are harmonious in the 14nm next generation technology.
HMP
core deployment technology
Comprehensive Performance

Antutu

CPU Performance

Geekbench 3

GPU Performance

GFXbench

Storage Performance

AndroBench

Fluency

Gamebench-NBA 2K15

Play Power-hungry Games

Temperature Test
Meizu PRO 5

77768

GALAXY S6

65944

Mi Note Pro

54001
*The data is from laboratory tests. We recommend you to experience it by yourselves.
Mali-T760 MP8
Rare 8-core mobile GPU
The strong 8-core Mali-T760 GPU is also based on 14nm FinFET technology and is sealed together with the CPU. The highest frequency may reach 770MHz. If more than that, the PRO 5 also has intelligent AFBC (ARM Frame Buffer Compression) technology, which can save up to 50% of bandwidth for the system. That means that it can decrease 50% of power consumption for the system. Therefore, the rare and strong GPU can take it easy whenever you run large-scale games such as NBA 2K15 and Need for Speed or small games such as Candy Crush on the PRO 5.
AFBC
ARM Frame Buffer Compression
Fast UFS 2.0
Far superior than eMMC 5.0
UFS 2.0 adopted by PRO 5 is honored as the future of flash memory technology. It adopts 16nm process technology and supports simultaneous read-write. However, eMMC 5.0 can only perform one-way reading and writing. It is also endowed with the random access performance which can be compared with an SSD and is 4 times that of eMMC 5.0. The volume is the same as eMMC 5.0 and the power consumption is very low. With such a powerful read-write function, the speed for opening the application with PRO 5 is greatly improved. The photo album can be browsed directly without waiting and the 4K high-definition video will be smoother.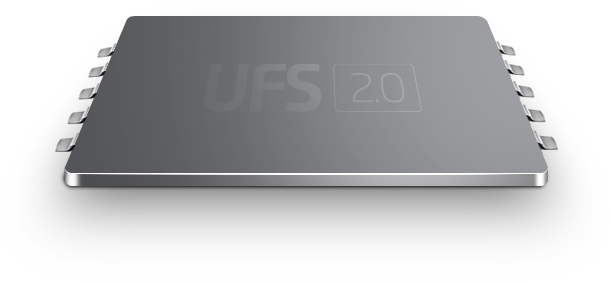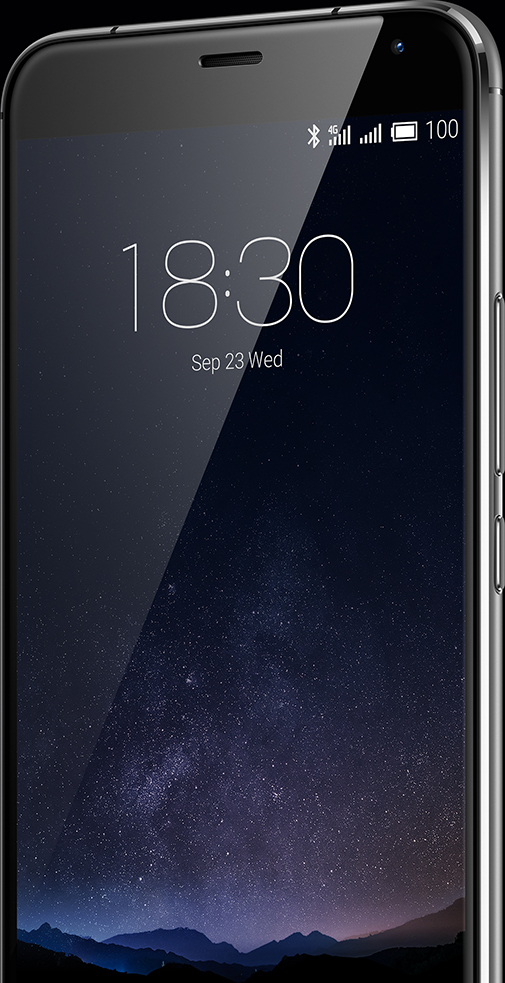 LPDDR4
3G/4G Big Memory
Say goodbye to background cleaning and sluggish performance
You can run more programs on the PRO 5 simultaneously and quickly switch applications when you want to. It is because we adopted LPDDR4 big memory which is leading in the industry. The basic frequency reaches 1,600MHz and the performance is enhanced completely. The two-channel memory technology can improve the bandwidth by 50% and make it reach 25.6GB/s, thus realizing 1.7 times more running speed compared to the last generation. In addition, low voltage and 20nm advanced processes can save 40% on power consumption. As a result, you can play large-scale games, record 100fps slow motion video or perform 4K shooting freely while downloading movies, logging into WeChat and MicroBlog.
3GB/4GB
RAM
25.6
GB/s
1.7 times
LPDDR3
Sensor Hub
More intelligent, more energy-efficient
PRO 5 is equipped with a Sensor Hub co-processor, which is also a mini computing center. With a low power consumption, it can efficiently collect data from multiple sensors to monitor the status of your campaign at any time.