Polished perfection
Polishing the metal body of the MX5 takes more than you would think. It is polished after coating, and coated after
polishing. This process is repeated five times, and takes more than 40 hours to complete. This is costly, but it's
the only way to ensure a perfectly uniform coloring on the metal body of the MX5!
We use our fixtures just twice, in exchange for incredible precision
For the coloring process, we have specially customized a set of machines made by Japan Sumitomo. This is different from general fixtures that can be reused many times, the blocking fixture for the coating must be disposed after using it twice. This all serves to keep the 0.02mm coating precise enough to make perfect coloring on your MX5.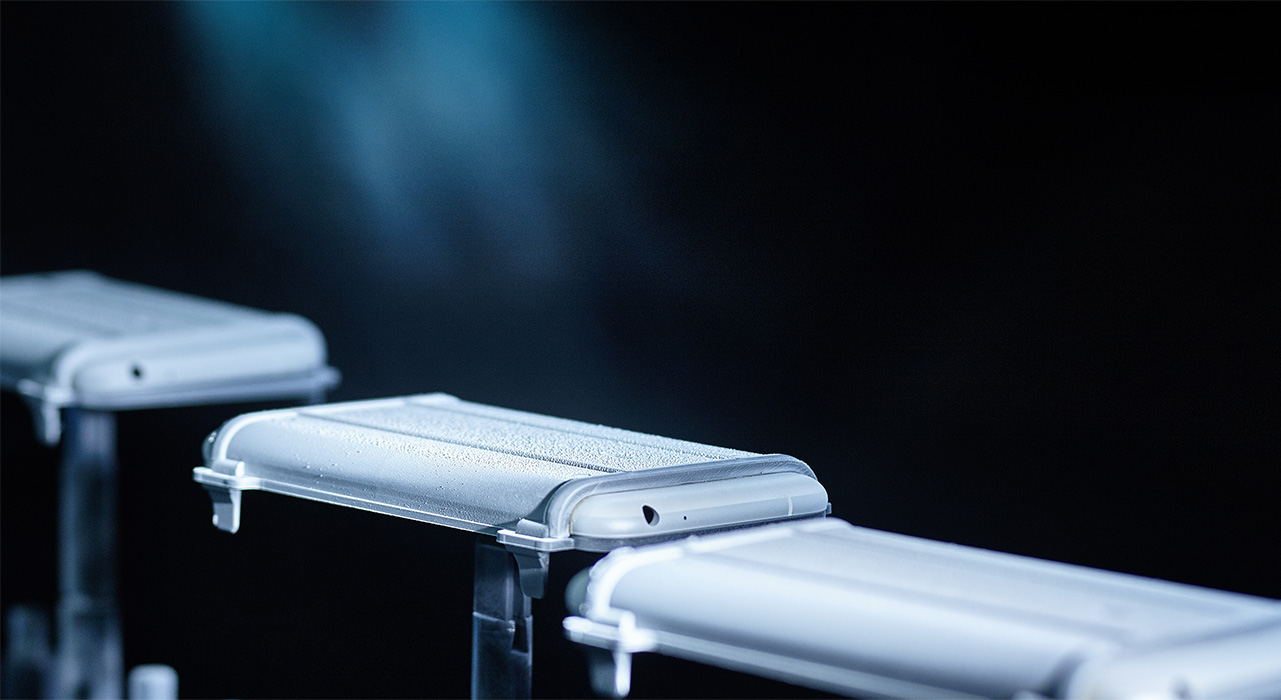 Brand new home button structure,
clearer and more durable
On the MX5, we have redesigned the fingerprint sensor and the button that embodies it. The fingerprint feature and the home button are connected through a stainless steel plate on the support board behind the screen. This way, it is possible to make key feedback more straightforward and comfortable, and it is also possible to increase the lifespan of the keys (reaching 300,000 times). In addition, we have also added a silicone gel pad between the fingerprint identification module and the screen, preventing keys from wearing out. It can also effectively prevent water and sweat from penetrating into the body and also ensures air-tightness of the body.

CNC is used in all parts
In all of the metal body of the MX5, we have ensured high quality and precision by working with CNC machinery. Whether it's the speaker, microphone, USB port, or the SIM slot, all have been made with a 4-axis CNC machine tool that conducts 360° rotating processing, with a precision of 0.01mm. For the speaker opening, we coat it first and then we CNC process it. All of this takes great effort, but it also differentiates us from others in bringing you the highest quality and elegance possible.