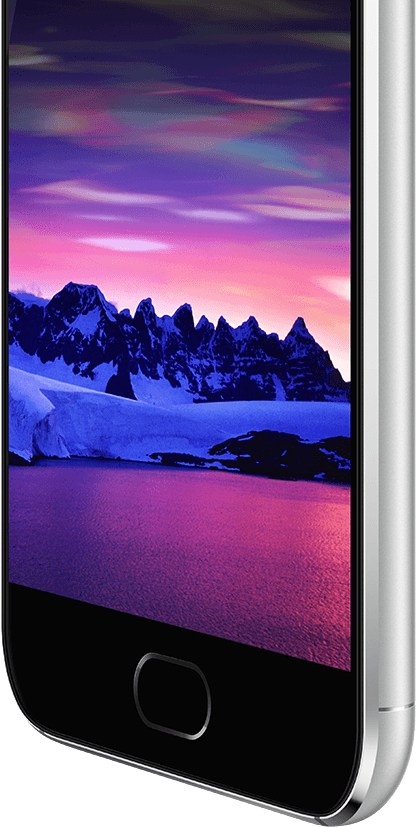 Higher contrast
Right from the very beginning, AMOLED surpasses traditional LCD technology in terms of contrast. The 10000:1 contrast ratio, which is very close to the limit of the naked eye, provides the 5.5-inch screen with bright, sharp and expressive colors. A unique feature of AMOLED displays is that every single pixel lightens up individually, actively reducing power consumption to zero in dark-hued pictures.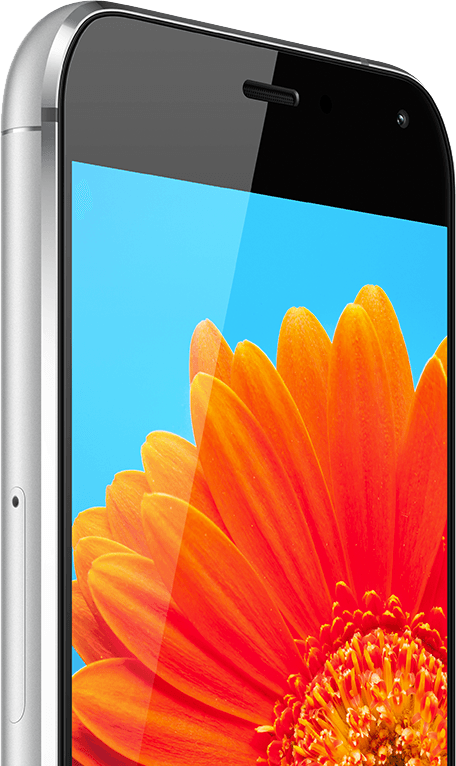 Higher color gamut
The MX5's color gamut expression with a typical value as high as 100% displays colors as natural as they get. It also has wide visual angle close to 90°, making extreme visual angles not a single problem. It also ensures that colors always look precise, even when looked at from the side.
Thinner and more vivid
This is the thinnest display in the whole history of Meizu. It is only 1.3mm thin, which is 32% thinner than the last generation. Being as thin as paper, it looks like if the structure was floating on glass. The response sensitivity has also improved significantly. It is 1,000 times more sensitive than the previous generation and multi-touch is smoother in usage. Whatever you want to see on the screen, it is right at your fingertip.


MiraVision screen display technology
With the MX5, we introduce a completely advanced MiraVision image-processing engine. Both the screen brightness and screen colors can be dynamically adjusted to balance great vision and battery life in all light situations, with all your apps. Even with the same AMOLED display, we bring great innovation right to your fingertips.
Dynamic adjustment
A screen that can only display one image effect can hardly be thought of as a vivid experience. The MX5 can automatically adjust to a wide range of styles, including sharpening, dynamic contrast and color saturation based on the content of the image. You don't have to worry about the screen brightness in low-light environments, as the MX5 immediately finds the perfect level for you to enjoy your phone. When viewing your photos, the vivid colors and the dynamically adjusted contrast bring you a whole new viewing experience. You can also set the display to a warmer or colder screen tone, so you can enjoy the screen just as you want to.
Sunlight screen
Low-light screen
It's usually difficult to view your display in outdoor environments, especially when the sun is shining. That's why the MX5 integrates a whole new screen display technology that effectively solves this problem. The new engine automatically conducts dynamic light adjustment on pixel-level, based on your display content, setting a new contrast level that is ideal for your situation. Even under strong and direct sunlight, everything on your screen is still clear and easy to see.
The new ultra-dimming technology brings even better brightness adjustments to your phone. With a lowest screen brightness of 1.4 nit, the ultra-dimming technology sets the bar for screen brightness. Picture quality will no longer get lost in the screen's lower brightness levels and you can enjoy reading at night without worrying about the dazzling brightness of your phone's screen.